Bison Airlines de Havilland DH-104 Dove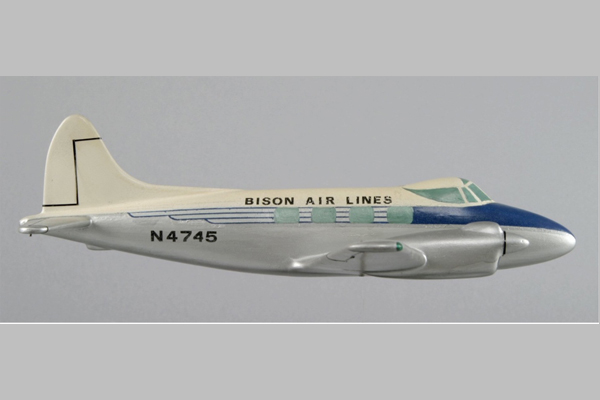 First Albuquerque Visit: 1964
The de Havilland DH-104 "Dove" is a British short haul airliner developed and manufactured by de Havilland. The design, which was a monoplane successor to the pre-war biplane, came about after calls for a British designed short-haul feeder aircraft for airlines.  The Dove was a popular aircraft and is considered to be one of Britain's most successful postwar civil designs, with over 500 aircraft manufactured between 1946 and 1967.
Bison Airlines flew this de Havilland "Dove" aircraft to Albuquerque in 1964. Standard passenger versions were leased to provide service to many southeastern New Mexico and west Texas cities.  Aircraft number N4745 was one of the aircraft that provided service to Albuquerque.
This is a photograph of a similar type of Dove in flight.