USAAF Boeing B-17E Spirit of Bataan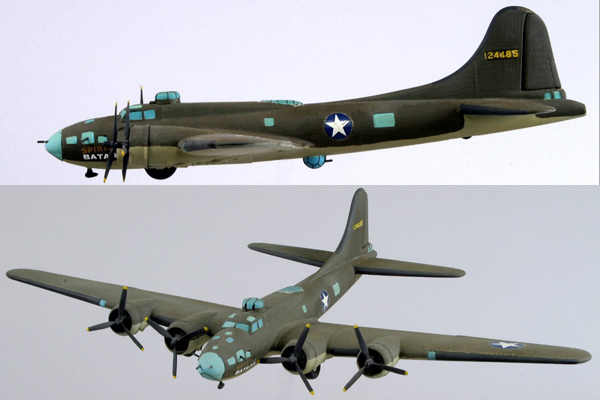 First Albuquerque Visit: 1943
Albuquerque's Bataan Relief Society made Red Cross boxes that were sent to the New Mexico Army National Guard survivors of the Bataan Death March interned near Manila in the Philippines for the Christmas of 1942. The Japanese took propaganda photographs of several of the prisoners holding the boxes. After the photos were taken the Japanese guards took the relief boxes away for their own use. The Bataan Relief Society supported the 1943 War Bond Drive and that effort helped make it the largest of the war. The War Bond office then flew this B-17E to Albuquerque to show appreciation.  A temporary name, the "Spirit of Bataan", was painted on the nose as part of the "Thank You" ceremony on July 11, 1943.
Shown below a typical Boeing B-17 Flying Fortress.
The special ceremony was held on July 11, 1943, at Kirtland Army Air Field with the B-17 that had the "Spirit of Bataan" painted on the nose to thank the people of Albuquerque for the successful bond drive.