USAAF Curtiss P-40N Warhawk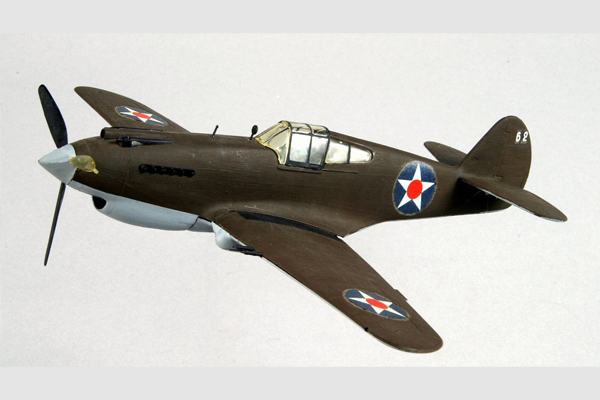 First Albuquerque Visit: 1942
The Curtiss P-40 Warhawk is an American single-engine, single-seat, all-metal fighter and ground attack aircraft that first flew in 1938.
The Curtiss P-40N, "Warhawk", was a frequent visitor to Kirtland Field during World War II. Although it was technically obsolete by 1941, the P-40's ability to withstand battle damage made it a tenacious opponent. The aircraft eventually served in all theaters of the war. Oxnard Field was the first airport in Albuquerque in 1929 that serviced commercial and transient military and civilian aircraft. Oxnard Field was purchased by the US Army in 1942 and turned it into the Air Depot Training Station where many US Army Air Forces aircraft including the P-40's were repaired and rebuilt. The first combat aircraft to be rebuilt at the Air Depot Training Station was test flown by Major Robert A. Barnum on July 14, 1943. Major Barnum had just returned from combat in North Africa.
A group of the earlier P-40 Warhawks is shown above. The first British version was called "Tomahawks" and then was changed to "Kittyhawks" for newer models of the aircraft.
Many P-40's had nose art painted on to represent a shark's mouth.
The Flying Tigers, known officially as the 1st American Volunteer Group (AVG), a unit of the Chinese Air Force, recruited aviators from U.S. Navy, Marines, and Army. The Curtis P-40B's were made famous by the Flying Tigers during the war.
Many Albuquerque WWII veterans flew P-40's during the war.  Local resident Werner Kuhn is seen flying P-40 W66 in this formation of aircraft photo.