USN NWEF Douglas A3D Skywarrior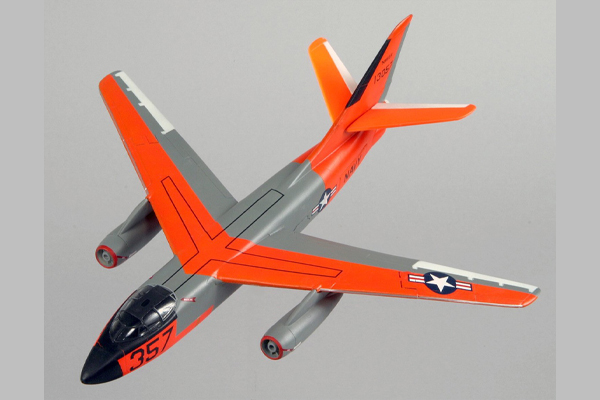 First Albuquerque Visit: 1956
The Douglas A3 "Skywarrior" is a jet powered strategic bomber that was developed and produced by the Douglas Aircraft Company. It was designed by Douglas on behalf of the United States Navy, which sought a carrier-capable strategic bomber. During July 1949, Douglas was awarded the contract to produce its design, having beat out eight other aircraft manufacturer submissions.
In 1956, the Douglas A3D, No.130357, was assigned to the Naval Weapons Evaluation Facility (NWEF) at Kirtland Air Force Base for special weapons evaluation and ordinance procedure testing.
The Air Force's equivalent of the A3 was the Douglas B-66 "Destroyer".  On July 31, 1956, two B-66 aircraft, numbers 135413 and 142632, flew nonstop from Hawaii to Albuquerque, a distance of 3,200 miles, in 5 hours and 40 minutes.
The NWEF DouglasA3D Skywarrior on display during one of the Armed Forces Day open houses on Kirtland Air Force Base in the late 1950's.