USN NWEF Douglas F4D Skyray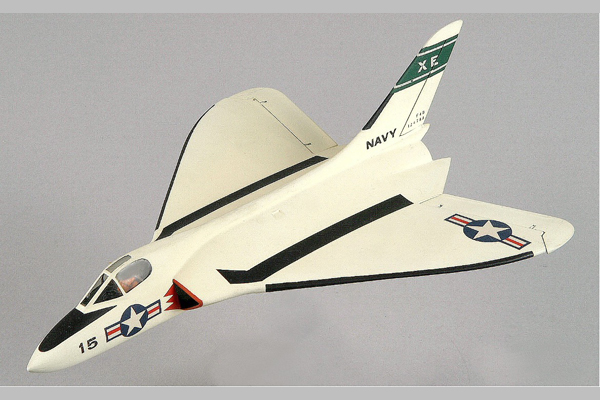 First Albuquerque Visit: 1956
The Douglas F4D "Skyray" is an American carrier-based fighter/interceptor designed and produced by the Douglas Aircraft Company in 1950.  It was the last fighter produced by the Douglas prior to its merger with McDonnell Aircraft to became McDonnell Douglas.
The Skyray originated from a design study, the D-571-1, performed by Douglas and funded by the United States Navy. It was a fast-climbing pure interceptor that used a delta wing configuration and was powered by a pair of Westinghouse J-34 turbojet engines that were equipped with afterburners for bursts of additional acceleration.  The design study had harnessed the designs and research of the German aerodynamicist Alexander Lippisch who moved to the United States following the end of World War II.
The Naval Weapons Evaluation Facility (NWEF) performed special weapons suitability tests and weapons shape drop tests at Kirtland Air Force Base in 1956. The tests were conducted on F4D number 124788.
The photo is one of the many F4D Skyrays to visit Kirtland.