USN NWEF Douglas R6D Liftmaster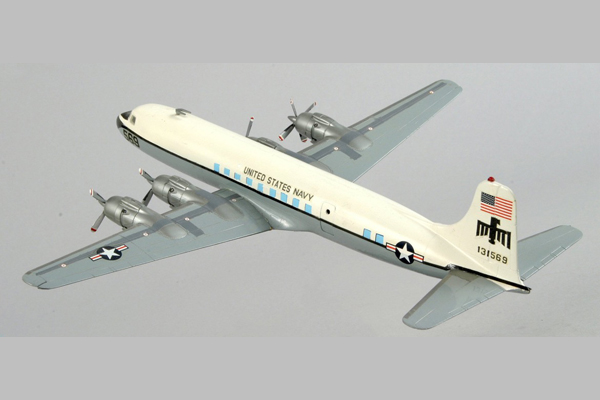 First Albuquerque Visit: 1964
The Douglas R6D was the US Navy's version of the C-118B "Liftmaster".  The R6D provided the same long range transport role for the Navy as for the Air Force, allowing personnel and cargo to reach all worldwide theater of operations.
The Navy Weapons Evaluation Facility (NWEF) at Kirtland Air Force Base used the Douglas R6D from the early 1960's all the way until the mid 1970's. Aircraft serial Numbers 5482, 56522, and N708 Z were all documented aircraft assigned to Kirtland AFB.
A USN Douglas R6D is seen inside a hangar at Kirtland AFB getting an engine changed.