Western Air Express Fokker F-10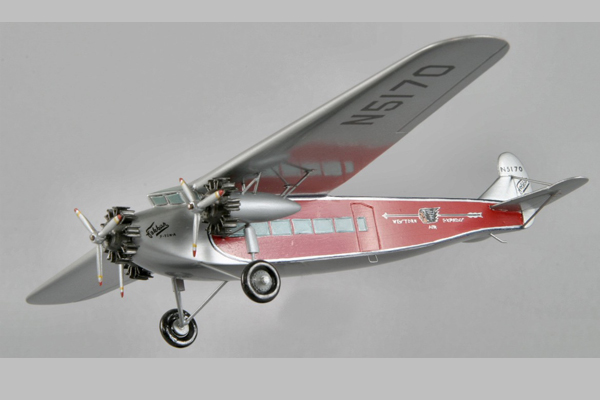 First Albuquerque Visit: 1928
The Fokker F-10 Tri-Motor was an improved model over the Fokker F-7. Western Air Express, WAE, flew a proving flight in late 1928 and began its passenger service to Albuquerque on May 15, 1929 using the Fokker F-10. The route flown was between Los Angeles and Kansas City with stops at Albuquerque, Amarillo, Wichita, and several other cities. It was the first scheduled commercial airline service to Albuquerque. Several aircraft served Albuquerque including nubers NC445E, NC5170, NC279E, NC801E, NC215M and NE582. The model aircraft, N5170, flew the inaugural flight for WAE.
The first photo is a WAE Fokker F-10 at the original Albuquerque Airport on opening day of service in 1929.
Photos of several of the Fokker F-10's that landed in Albuquerque.