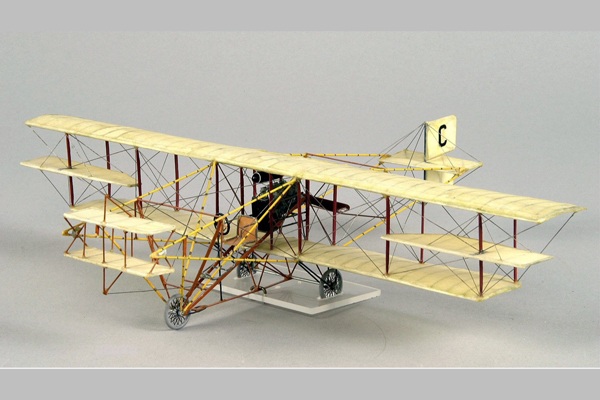 First Albuquerque Visit: 1911
The 1911 Curtiss Model D, frequently called the "Curtiss Pusher", was an early United States pusher aircraft with the engine and propeller behind the pilot's seat. It was among the first aircraft in the world to be built in a significant quantity.
The Curtiss Model D aircraft was the first to fly in Albuquerque, New Mexico when it appeared on October 11, 1911. Performing at the New Mexico Territorial Fair., it was flown by Charles F. Walsh who at that time was an outstanding barnstormer and one of Glenn Curtiss' Exhibition pilots. During the fair Walsh offered flights to spectators and several of the more daring local citizens were flown around the Territorial Fair's field. Walsh was later killed in 1912 performing at a New Jersey fair.
The Curtiss Model D at the Albuquerque fairground getting ready to fly.
A photograph of Charles F. Walsh at the controls of his Curtiss biplane.