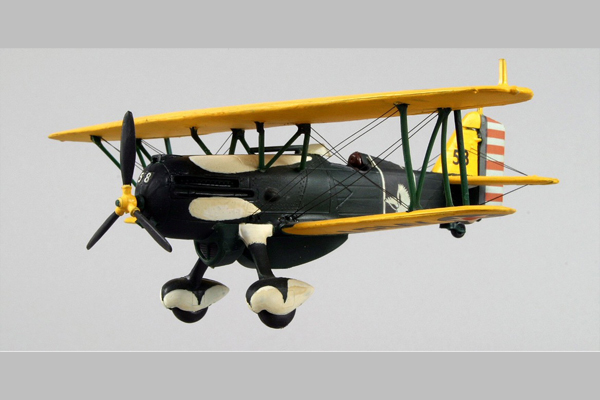 First Albuquerque Visit: 1930
The Curtiss P-6E "Hawk" is an American single-engine biplane fighter introduced into service in the late 1920s with the United States Army Air Corps and operated until the late 1930s prior to the outbreak of World War II.  The Hawk became the most famous of the Hawk line of Pursuit fighters in the 1930's.  The Army Air Corp's preference for a liquid cooled engine produced this contemporary of the Navy's "Goshawk".  US Army Air Corp maneuvers in the Southwest in the 1930s brought this fighter to Albuquerque's Oxnard Field.
The Conqueror engine in the Hawk was liquid cooled and required overhauls more often.  As the P-6Es became obsolete, instead of receiving depot overhauls, they were allowed to wear out in service and were scrapped or sold.
A restored P-6E Hawk is on display at the National Museum of the United States Air Force.