Standard Oil Boeing Model 80-A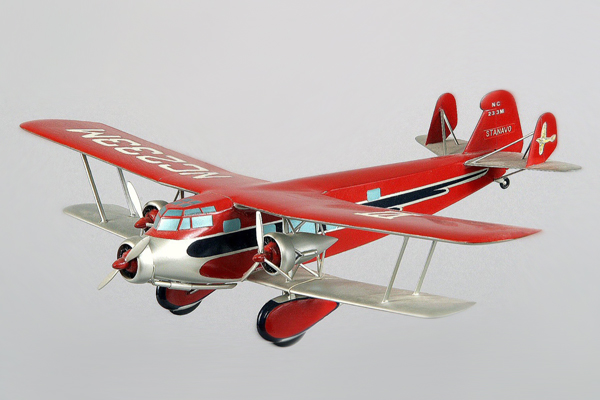 First Albuquerque Visit: 1928
Standard Oil Company of California used the Boeing Model 80, NC-233-M, aircraft for company business in Albuquerque, New Mexico. Standard Oil had the aircraft fuel contract at the Albuquerque West Side Airport beginning in 1928 and lasting until 1936. This Model 80 was used to evaluate new aviation fuels developed by Standard Oil in tests conducted from Oxnard Field in Albuquerque in 1930.
The Boeing Model 80 is next to of one of the F4B series of fighters that was being built for the US Army.
A Model 80 aircraft was found in Alaska, restored, and is currently on display at the Museum of Flight in Seattle, Washington.