USAF Boeing KC-97 Stratotanker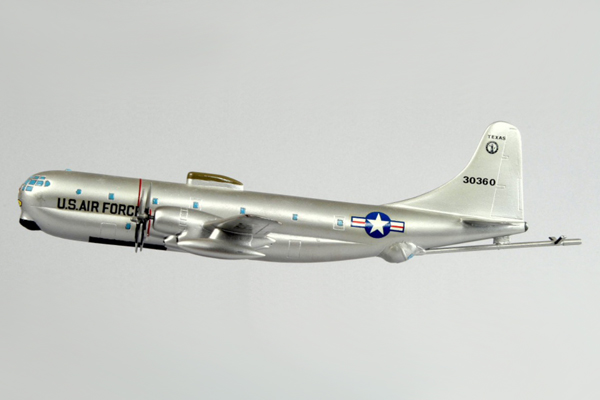 First Albuquerque Visit: 1958
The Boeing KC-97, "Stratotanker", is an aerial tanker modification of the C-97, "Stratocruiser". The KC-97 has been used at Kirtland Air Force Base beginning in 1958 to support the New Mexico Air National Guard's F-100s and the B-47's and B-52s being tested at the 4925th Test Group (Atomic). The aerial tankers were flown by the Texas Air National Guard stationed at Hensley Field in Dallas, Texas. Some of the aircraft tail numbers servicing Kirtland aircraft were 22688, 30360, and 327470.
One of the Texas KC-97's refueling A-10 Wart Hogs
The KC-97's were phased out and replaced with the jet powered Boeing KC-135's which was a military version of the civilian Boeing 707 aircraft.