USAAF Douglas A-26/B-26 Invader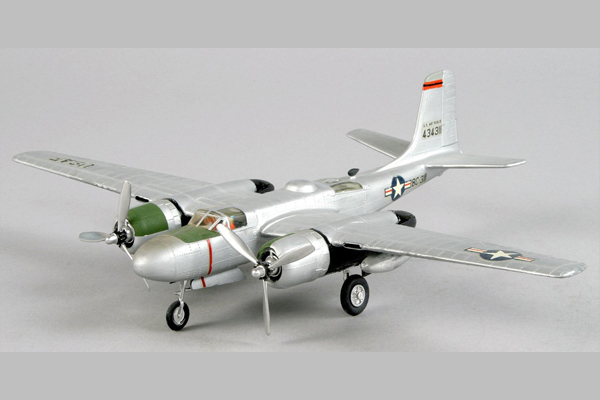 First Albuquerque Visit: 1943
The Douglas A-26 "Invader", an American twin-engine light bomber and ground attack aircraft, was built by the Douglas Aircraft Company beginning in 1942. The Invader earned wide acclaim for its service from World War II and Korea.  The aircraft had further modifications to provide heavier armament and external weapons capability which propelled the A-26 into the war in Vietnam.
Kirtland Field had several of the A-26's assigned from 1943 to 1948.
Photo taken showing one of many B-26's that landed at Kirtland Air Force Base throughout the years.