USAF Douglas B-66 Destroyer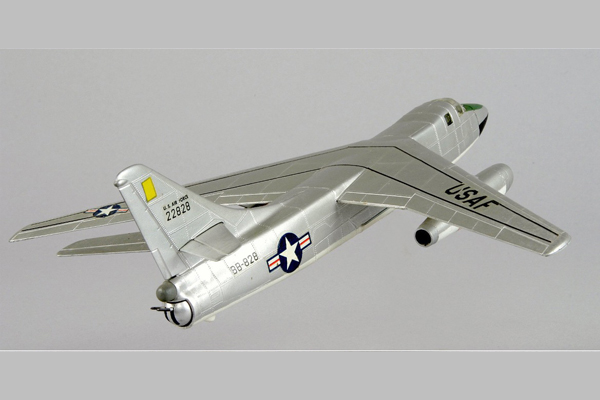 First Albuquerque Visit: 1957
The Douglas B-66 "Destroyer" is a light bomber that was designed and produced by the American aircraft manufacturer, the Douglas Aircraft Company, beginning in 1954. The B-66 was developed for the United States Air Force and is a derivative of the United States Navy's A3 Skywarrior, a carrier-based attack aircraft.
The Douglas B-66 was evaluated at Kirtland Air Force Base and Sandia Base from 1957 to 1958. The aircraft did not offer much improvement over the B-57 Camberra and was not bought in large quantities by the Air Force. One of the aircraft documented at Kirtland AFB in 1957 was tail number 22828. The two models on display show both Air Force and Navy versions of the aircraft.
Photos of the Air Force B-66 Destroyer are shown with the one photo taken at Kirtland AFB.
Another undated photo shows the Navy A3D Skywarrior at a Kirtland AFB open house.