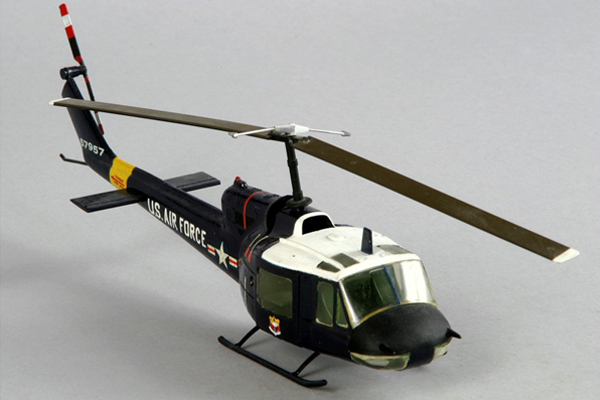 First Albuquerque Visit: 1966
This Bell UH-1F Huey participated in "Operation Sterling" in Hattiesburg, Mississippi for the Air Force Special Weapons Center's Continental Test Division, Detachment 2 in November of 1966.  UH-1F, 57957, received special modifications at Kirland Air Force Base before being used in tests needed to evaluate detection gear required for underground weapons testing.
On December of 1967, after severe blizzard blanketed New Mexico and Arizona, UH-1F, 15493, was used to fly in food and clothing to New Mexico and Arizona Navajo reservations along with feed for stranded cattle.