USAF Fairchild C-119F Flying Boxcar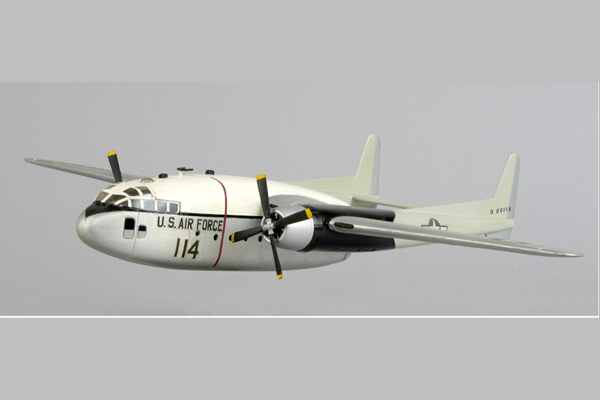 First Albuquerque Visit: 1953
The Fairchild C-119 "Flying Boxcar" was an American military transport aircraft developed and manufactured by the Fairchild Aircraft Company after World War II.  The C-119 was designed to carry cargo, personnel, and mechanized equipment, and to drop cargo and paratroopers. The C-119 made its first flight in November of 1947 and by the time production ceased in 1955, more than 1,100 had been built. The last military use of the C-119 by the United States was in 1974.
The United States Air Force 34th Air Division (34 AD) was established on 1 January 1951 at Kirtland Air Force Base.  Assigned to the Air Defense Command (ADC) for most of its existence, 1951 until 1960, the 34 AD administered, trained, operated and supported assigned units, and placed all available combat capable elements in a maximum state of readiness. Initially, its area of responsibility included Arizona, New Mexico, and parts of Nevada, Utah, Colorado, and Texas. The Division was inactivated, and its mission, personnel and equipment were transferred to the Albuquerque Air Defense Sector on 1 January 1960.
The 34 AD was assigned a Fairchild C-119 at Kirtland AFB in 1953.  The C-119 aircraft was also a frequent visitor to Kirtland AFB.
Photo of a C-119 on Kirtland AFB during the 1950's.