USFS Fairchild C-119G Packet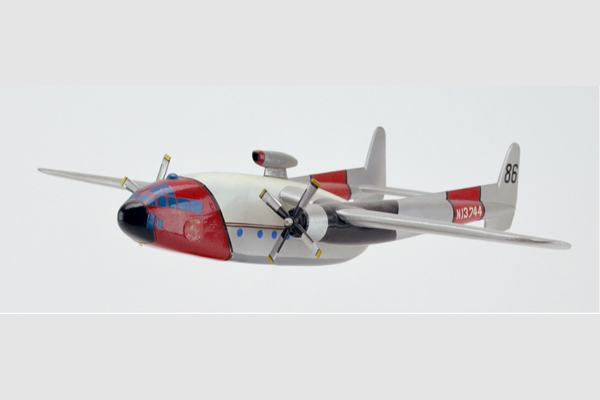 First Albuquerque Visit: 1970
The Fairchild C-119 "Flying Boxcar" was an American military transport aircraft developed and manufactured by the Fairchild Aircraft Company after World War II.  The C-119 was designed to carry cargo, personnel, and mechanized equipment, and to drop cargo and paratroopers. The C-119 made its first flight in November of 1947 and by the time production ceased in 1955, more than 1,100 had been built.
A number of the C-119 aircraft were acquired by companies that were contracted by federal agencies, including the United States Forest Service (USFS) and the Bureau of Land Management (BLM) to provide airtankers for fighting forest fires. Other C-119's were used in the civilian cargo service industry.  After a series of crashes, the age and safety of the aircraft being used as airtankers became a serious concern and the U.S. C-119 airtanker fleet was permanently grounded in 1987.
During the 1970's and early 1980's, the USFS had contract operators base a C-119 at Kirtland Air Force Base to support fighting forest fires and to drop smoke jumpers in New Mexico. This C-119 featured the "Jet-Pack" modification, which incorporated a 3,400 lbf  Westinghouse J34 turbojet engine located in a nacelle above the aircraft's fuselage.