USAAF Boeing B-17D Flying Fortress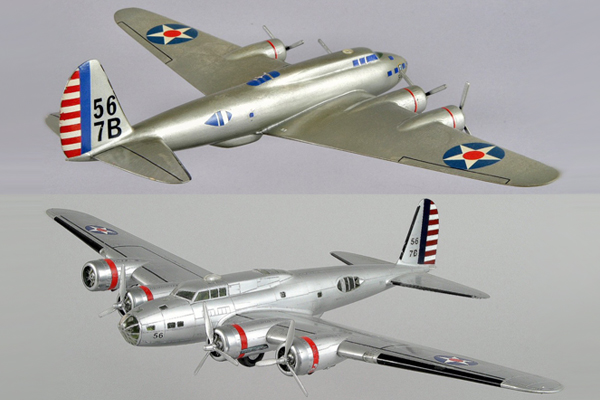 First Albuquerque Visit: 1941
The 19th Bombardment Group (Heavy) moved to March Field, California, in October 1935, as part of the 1st Wing, commanded by Brig. Gen. Henry H. Arnold.
In 1940, the 19th Bombardment Group (Heavy) was equipped with the new B-17B Flying Fortress, the first production version of the B-17. The unit made aviation history on the night of 13–14 May 1941 when they ferried 21 B-17s from California to Hawaii to equip the new 11th Bomb Group, landing on schedule within 30 minutes of each other and in the same order they took off. The crews returned to the United States by ship and relocated to Albuquerque AAF to train navigators.
The 19th Bombardment Group (BG) relocated B-17s to Albuquerque, New Mexico, to open Kirtland Field from 7 June to 29 September in 1941. The 19th BG then redeployed the bombers to Clark Field in the Philippines between 16 October and 4 November 1941.
A rare color photo of a B-17D taking off.
One of the B-17D's being serviced at Kirtland Field before flying to Clark Field in the Philippines.
The only surviving B-17D "The Swoose" from Clark Field after the Japanese attacked the Philippines. The plane is shown here on the Kirtland Field ramp. It was flown by Col. Frank Kurtz who had been trained here as a young pilot and then returned in 1945 to become the base commander.